Protected Natural Area of the Garraf and Olèrdola
The parks of El Garraf and Olèrdola fascinate visitors with their unique and exotic landscapes, rich in karstic shapes.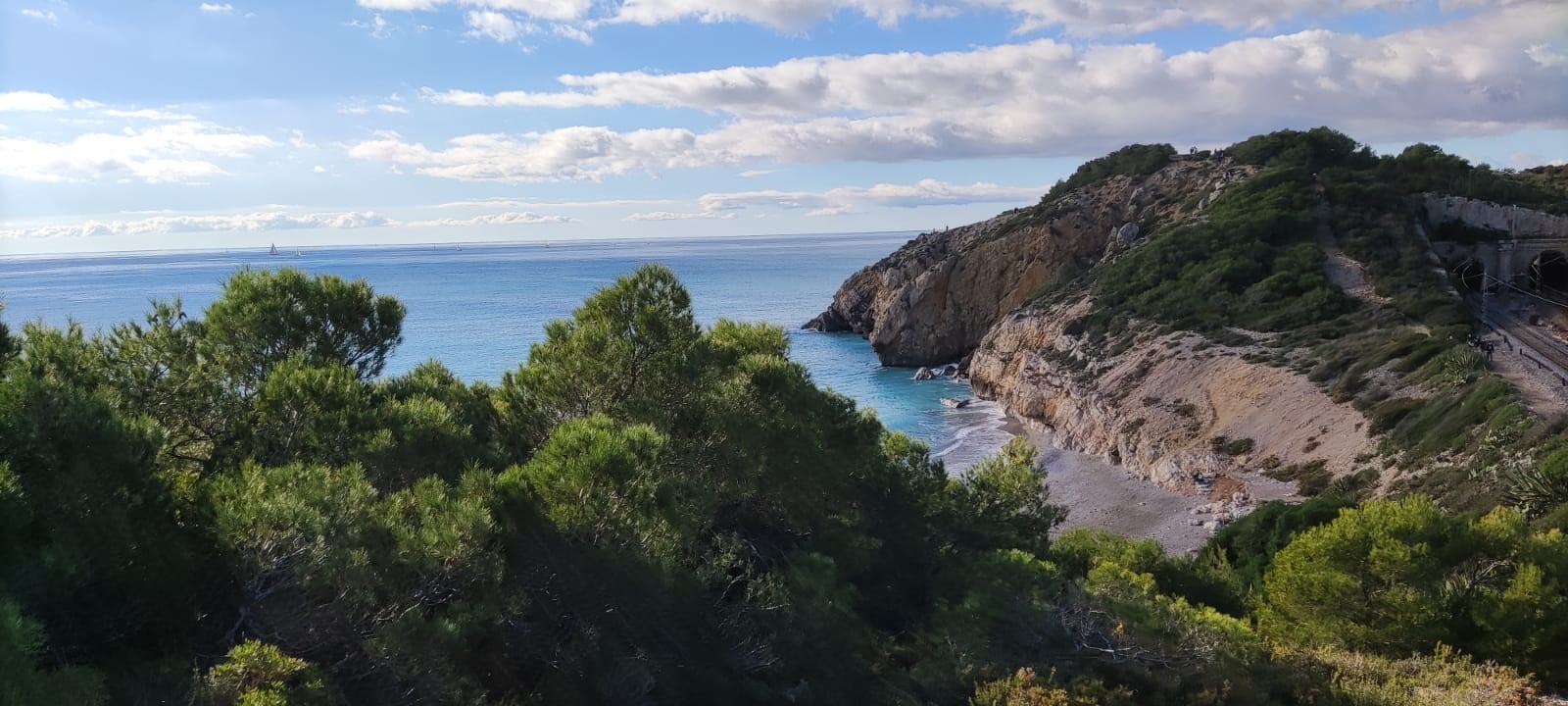 The parks of El Garraf and Olèrdola, attached to the Costa de Barcelona destination AND certified by Biosphere since 2017, comprise the south-west buttress of the Catalan coastal mountain range. Together they comprise 12.984 hectares.
Limestone rock covers almost the whole of the two parks and is also seen in the vineyard buildings and the old farmhouses. Olèrdola mountain represents a natural watchtower crowned by the monumental complex, fruit of passing Iberians, Romans and Medieval peoples.
The parks of El Garraf and Olèrdola offer various strategically located centres, information points and documentation centres. You can also enjoy guided routes and walks and the services offered at various educational and cultural installations such as El Garraf Park Astronomical Observatory; Vallgrassa. Experimental Arts Centre and the Can Grau school of nature.
A landscape of modest farmhouses, vineyards, cereal crops and goat herps. Over the years, El Garraf and Olèrdola have been used by humans in a variety of ways. The flocks of goats and the vines, were in the past, the economic staple of the villagers. Here and there visitors can find the ruins of farmhouses and corrals, the remains of this agricultural activity.
In the following decades, these were gradually replaced by companies dedicated to recreation, nature, culture and gastronomy. Around the protected area you will find a large number of wine cellars, producers, activities and restaurants to make the most of your visit.
In the following link you can download the signposted itineraries and and useful advices for visiting the park: Link
When you come to visit us, do not hesitate to ask us and we will help you to prepare your visit or route to the Garraf and Olèrdola Natural Park, you have many activities in the middle of nature!