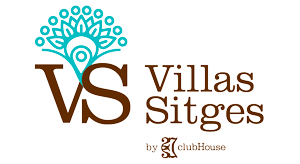 Masia Pairal a 17th Century Manor House set in 4.000m2 of manicured established grounds yet only minutes from Sitges beaches.
It can comfortably accommodate up to 24 guests with many different spaces to relax or socialize.
You can escape to many different terraces or our unique stunning Gazebo and relax with others or just take a moment to yourself.
It is the perfect villa for family and friends or an offsite meeting.
If you desire the most relaxing holiday do not forget our team from the restaurant can offer exclusive in-house catering.
The Spaces
Know The Masia
The different spaces at Masia Parial
Living room with a big sofa, local and satellite TV, DVD player, DVD selection, books, games, iPod dock and fireplace
Chimney
2 x dining areas with big table, welcome desk and tourist information
Fully equipped kitchen with gas stove, oven, dishwasher, Nespresso machine, storage room with fridges and freezer
Property has central heating and air conditioning
Meeting room for up to 30 guests with daylight
Sleeps 22 guests, max 24 guests with extra beds
Air conditioning & heating in 9 bedrooms
Fans provided
11 bedrooms: 6 in Main House, 5 in the Wing
2 kitchens
Spacious sitting room with large sofa
2 impressive indoor dining rooms
7 bathrooms all with shower, toilet and hair dryers
Majority of the bedrooms have a balcony or terrace
Safe is available
Meeting room for up 30 guests with daylight
4000m2 of spacious garden with several lounges and courtyard
Fountain
Pool 22 x 7 meters with a depth of 0.80m – 2.40m set in a lawned garden
Sauna available with shower
Outdoor covered dining area for up to 24 guests
3 terraces with lounges
Unique Bali house
3 floating swing beds from Bali
BBQ with table and chairs
Ping Pong table
Restaurant only 50 meters away
Private parking for up to 8 cars
Bus stop only a 5-minute walk with frequent services to Sitges and Barcelona
Nearby access to Tennis Club and Golf Club
Masia Pairal is located in an exclusive residential area, called ¨Los Viñedos¨ just two minutes distance to the seaside of Sitges by car. Barcelona city is only a 30 minute drive, Barcelona airport is 25 minutes away and Tarragona airport (Salou) is 50 minutes away.
Situated in the heart of the Garraf, Penedès wine region with the well known town Vilafranca del Penedès just a 15 minute drive away.
4000m2 of walled private manicured garden with fountain
1 stunning Gazebo from Bali
3 outdoor chill out areas
3 large hanging Bali swing beds
1 ping pong table
1 separate laundry room with toilet
Sauna room with shower
Private parking for up to 8 cars
Barcelona El Prat Airport only 30 minutes away
Features & Amenities:
2 minutes from lively beach resort Sitges
20 minutes from Barcelona international airport
30 minutes from Barcelona city centre
Come & Discover!
Masia Pairal
It is the perfect farmhouse to enjoy with family and friends or for a relaxed meeting
Our clients
Some opinions of our clients
What a wonderful holiday our family had at Masia Pairal. Our family party of 16 covered 4 generations from 4 months to 90 years who travelled from USA, Canada and the UK. The setting was beautiful, the grounds perfect and private. The rooms were beautifully furnished, large comfortable beds, clean bathrooms. The kitchen was wonderfully equipped and there was everything we needed to prepare our family meals. The choice of places to sit and relax outside meant all ages were catered for. The family pool, sun loungers and outdoor areas were kept in perfect order. Ruth was always available if we had any questions and responded promptly. We can highly recommend Masia Pairal if you are looking for a high-quality relaxing holiday.
Our stay at Casa Pairal was a lifetime memory for our family of 22 people. Every age and generation had something they loved about the home. The staff took great care to make sure we were happy and the house was stocked with everything we needed. It's luxurious in size and the old world charm will captivate you! The inside is a maze of rooms with lovely rustic Spanish decor yet it had all the modern conveniences for a comfortable stay. The home is sprawled out on a large piece of property where everyone had space and privacy. The pool was a highlight and it added to the restful, resort like feel you wanted after a long day. The inside and outside dining areas sat all 22 at one long table for dinner and laughter. The kitchen was modest in size but was again quaint and had everything we needed and was a beehive of activity! Having Ruth and other staff to help coordinate trips to vineyards, grocery shopping, catamarans on the Mediterranean and chefs to come and make authentic Spanish cuisine made the experience AMAZING! Guests will love the house but the staff added the special details that made the experience so special and memorable. It was magical. Thank you:)
We could not have had a better time at this lovely villa. Not only are the grounds and villa both comfortable and beautiful, Ruth and her team went out of their way to make our stay extra special. Ruth was always at hands in the months leading up to our holiday to make sure we had everything we needed. We made use of many of their services including the private chef (delicious!!!) and recommended winery tour (also delicious!!) Our stay was so relaxed because of their support in organising everything in advance from the taxi to the groceries, we were totally taken care of. The location is also great as you are in walking distance to a restaurant/bar and the supermarket. The beach is only a short taxi ride away (which Ruth would help you to organise) but we were so in love with the villa we couldn't tear ourselves away long enough to visit! There are so many parts of the property to enjoy, we wished we could have stayed longer than our 3 nights. We will definitely be back! Thanks so much for making our stay so perfect!
We had a wonderful time at Masia Pairal. It is spacious, nicely decorated, the garden beautiful, the swimming pool perfect. We were also very happy with all the nice spots in and around the house where you can retreat to yourself if you don't feel like being around a large group of people all the time. The hospitality was amazing. The area is beautiful, many possibilities for fun day trips, nice restaurants in the area, if you would like to leave the house at all. Highly recommended.
Magnifique villa avec une piscine superbe! Grande, agréable et tres profe, la maison est incroyable. L'equip de Villa Sitges est juste au TOP! Merci a vous! A bientôt!
Masia Pairal was a special place for our gathering. We came all the way from Australia to celebrate some special birthdays and the venue was awesome . Each of the couples had a beautiful room looking out onto different aspects of the superb property. The kitchen is superbly fitted out and easily accommodated busy preparation of meals for the big group . The pool was divine and we spent lots of time lounging in this vicinity . There were many nooks around the property that people could find some quiet place to get away from it all. When the odd thing went wrong Aleks and her team were quick to fix it and made sure we were happy and comfortable. The catered dinner supplied by club 27 was delicious and very special in our garden ! Loved our stay and would recommend highly
Nous étions 14 adultes et 8 petits et grands enfants. Nous avons utilisé toutes les chambres. La semaine passée à la Masia Pairal fut à tout point de vue exceptionnelle. Nous avons particulièrement apprécié la très grande maison permettant à la fois des moments tous ensemble, en petits groupes, et de l'intimité. Plusieurs lieux de repas en fonction du soleil. La piscine particulièrement longue permettant de faire des longueurs. Le calme du quartier. Mais le plus remarquable fut le talent des cuisiniers qui nous ont offert une cuisine végétarienne (notre choix) d'exception ainsi que le professionnalisme et la gentillesse de toute l'équipe. Inoubliable ! Encore BRAVO à toute l'équipe de Masia Pairal !
Mi familia de 16 personas con edades entre los 66 a los gemelos de cuatro meses nos alojamos en el precioso Masia Pairal por dos semanas a mediados de agosto de 2016. Estábamos más maravillosamente satisfecho con la villa y aleks12, Saskia y Jem hizo todo lo posible (y más) para hacernos sentir bienvenidos y para asegurarse de que teníamos un momento de relajación sin problemas. Imposible describir correctamente y completamente la villa, excepto para decir que estaba muy bien decorada, muy bien cuidada, extensa, una mezcla encantadora de la vieja y el espacio de muy buen gusto y un montón de nuevo para todos nosotros para relajarse. Gran piscina grande y fantástico áreas al aire libre. Desde Australia era todo lo que quería y era de muy buen español. Nada es perfecto, pero esta muy cerca.
Thank you for hosting our family. We were fortunate enough to stay at one of Alex's nearby villa and similarly fortunate to dine at restaurant. Everything was excellent. From the food to the Spanish guitar player, nothing was overlooked. Thank you for everything.
Do you want to book the Masia?
Quotes & Notes
Here you will find the details about prices and other conditions
RATES UP TO 22 PEOPLE
From January, 8st 2023 to March, 31st 2023 -> Price 1.700,00 € / night (Minimum stay: 3)
From April, 1st 2023 to June, 17th 2023 -> Price 2.350,00 € / night (Minimum stay: 3)
From June, 18th 2023 to September, 2nd 2023 -> Price 14.500,00 € / week (Minimum stay: 7)
From September, 3rd 2023 to December, 23rd 2023 -> Price 2.350,00 € / night (Minimum stay: 3)
From December, 24th 2023 to January, 7th 2023 -> Price 2.700,00 € / night (Minimum stay: 3)
Rates include: 10% VAT, WIFI, Government tourist tax and final cleaning service.
Additional Guests or Extra Beds (from 23 to 24 Pax) – an additional fee of 40,00 Euro + 10% VAT per person and night will be applied. Baby cot: 40,00 Euro + 10% VAT per unit and per stay
Services Electricity, Water and GAS consumption – THINK GREEN!
Please note that standard consumption is included of 75 kWh / per day. At the day of check-in Villas Sitges & Eventos S.L. provides the lecture of the counters. Additional consumption will be billed at the day of the check out by CC or by cash payment. The quote for additional kwH is pending on the market situation and oscillates between 0,25€ and 0,60 € /kWh+ 21% VAT .
Water included 1m3 per day – additional consumption 4,50€/m3 + 21% VAT.
Gas included 10m3 per day – additional consumption 1,20€/m3 + 21% VAT.
Events and Exclusivity:
At Pairal we have a strict NO PARTY Policy! Please note that the published rates are only for the purpose of Holiday rental and not
valid for events. We will be happy to send you a personalized offer for corporate, private events and weddings. Important: we have exclusivity for the in-house services and caterings.
To confirm your booking:
A first deposit of 40% of the total villa rental is required to confirm your booking. This deposit is nonrefundable.
The remaining 60% is due to be paid 7 weeks before the arrival by bank transfer, credit card (paygold).
Damage deposit:
A refundable damage deposit of 2.000 € is required and should be paid 2-3 days before arrival by wire bank transfer, credit card (Paygold) or either on the day of arrival in Cash (EURO). Please note that the damage deposit will be returned 14 days after check out by bank transfer.
Note: For events or other types of rentals an additional guarantee deposit is required
Check-in and Check-out:
CHECK IN Time: from 4 pm to 8 pm.
For check-in between 8 pm and 12 am, there is a supplement of 100€ + 10% VAT.
For check-in from 12 am, there is a supplement of 150,00€ + 10% VAT.
Please request quotes for early check in and late check-out at info@villassitges.com.
Please note that in compliance with current regulations, it is mandatory to inform the ID or
Passport number of all the guests staying at the Villas.
CHECK OUT Time: 10 am.
VAT
Electricity, gas and water use
Final cleaning service
Internet – WIFI
Linens
Pool and shower towels
Eco-organic soap for hands, dishes, laundry
Complimentary welcome pack that includes kitchen basics such as coffee, tea, olive oil, vinegar, salt, pepper, herbs, etc …
Eco-organic shampoo and shower gel, in all bathrooms
Heating / air conditioning
Fans
Cable and Satellite TV
DVD Player
Portable radio
Towels
Mosquito nets
Dishwasher
Dryer
Griddle
Dishwasher
Oven
Microwave oven
Various coffee machines
Fridge
Toaster