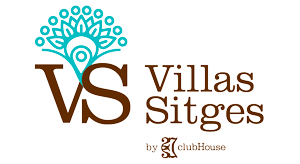 What makes us different
Our honesty, ethic, love for nature and human kind is at the essence of everything we do.
Imagine a beautiful rural setting where it's calm and totally secluded, where the nature surrounds you and where you have the time for some self-care, for eating well and enjoying local activities, this is all yours!
Situated in the heart of Catalunya, a 30 minute drive from Barcelona and 5 from Sitges. Surrounded by vineyards cultivated for the top wines in Spain.
Sleep surrounded in the history of these old and beautiful country houses. Wake to the sound of birds singing and the warm, soothing mediterranean air blowing through your window.
Our 'Masias' in Villas Sitges have been renovated, decorated and looked after in keeping to their original state and ambience.
You can come and breathe in the past but with all the amenities of today, a private swimming pool, extensive gardens and healthy food. Leave busy schedules and problems at home and find serenity and peace with us.
COME & DISCOVER!
OUR Villas
Imagine a rural, calm and private setting where you can disconnect, have some self care quality time, eat good food and spend time with your loved ones.
Our gem at only 2 minutes from Sitges.
Masía Pairal
Very close to Sitges beaches, within 4000m2 of gardens and spectacular places to relax.
BETWEEN SITGES AND VILANOVA I LA GELTRU
Can Parés
Lush 16th century farmhouse that has two more properties within its 20,000 m2 of majestic private gardens.
INTIMATE AND FULL OF HISTORY IN PENEDES.
Cal Mingo
Intimate and cozy 15th century Catalan farmhouse surrounded by vineyards and beautifully rebuilt, within a private land of 4,000m2
Contact us
Direct booking benefits
We have the perfect Villa for your vacation or event
We are a family run business: so we are approachable and dedicated to make your stay unforgettable.
By booking direct, we guarantee you will not find a lower rate anywhere else online.
Personalised experience from the moment you inquire.
We provide 5-star, full-service holiday rental experience.
Expert recommendations from professional hosts that live in and know the area.
Contact:
Restaurant ClubHouse27
We were fortunate enough to stay at one of Alex's nearby villa and similarly fortunate to dine at restaurant. Everything was excellent. From the food to the Spanish guitar player, nothing was overlooked. Thank you for everything.
It is a really beautiful house and surrondings. The staff are very nice and helpfull. I can only recommend this place.