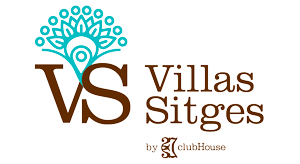 Masia Cal Mingo is a beautifully restored historic 15th Century Catalan Manor house situated within 4,000m2 of private land. It accommodates up to 22 guests with a total of 9 bedrooms: 6 bedrooms in the main house, one cottage and an apartment both accessed externally. The alluring pool is the perfect place to relax and take in the incredible views.
A fantastic very private venue for family and friends, corporate events or your intimate wedding for up to 80 guests.
The BBQ is set under an ancient beautiful fig tree giving the perfect setting for those balmy summer evenings. If outdoors activities are yours, then Cal Mingo is the perfect setting for incredible biking or trekking in the heavenly surrounding valleys.
If you desire the most relaxing holiday do not forget our restaurant can offer exclusive in-house catering for any event.
THE SPACES
KNOW THE MASIA
The different spaces at Cal Mingo
Ven & Descubre!
Masia Cal Mingo
Íntima y acogedora Masia catalana del siglo XV rodeada de viñedos y bellamente construida, dentro de un terreno privado de 4,000m2
Our clients
Some opinions of our clients
Many thanks to Ruth at Villas Sitges for helping to make our holiday at Cal Mingo so special. Our party comprised 15 adults and three children coming together for a 2 year delayed birthday celebration. Cal Mingo is an old and quirky property set in lovely gardens. The accommodation is comfortable and clean and we spent almost all our time on the spacious covered terrace or around the pool. Ruth arranged airport transfers, beauty treatments and massages and with Aleks at Club 27 an amazing catered dinner. We all had a fabulous time!
The location is idyllic. The house is perfect. The garden is beautiful. The food is delicious. Big thank you to Lili, Ruth, and Danni for making our time at the villa the best. Thank you. We had a wonderful time!
Masia Cal Mingo offers a great experience for big groups. We had a perfect weekend with friends, and anything you wish for; beautiful surroundings in the mountains not far from Sitges. When you just want to hang out enjoy the Spanish climate with everything you wish for its perfect. The extra services that are offered by the accommodation are suburb; we ordered a chef that made the best Paella we ever tasted. All the equipment you need are available at the villa for cooking, bbq, swimming, pingping, ball-games etc. Also the taxi service is on the spot. When you like to visit the centre of Sitges or Barcelona its just a text message away. 10/10. Thanks!
We stayed at Cal Mingo with 22 persons and ever single one had an amazing time. The house is full of charm and has many picturesque corners and spaces. The garden is an absolute bonus; extensive green lawns, flowers, old trees and a lovely pool - moreover a super cosy roofed terrace and a great old school BBQ area. Lastly, the service offered by the team makes the stay even better - very attentive, helpful and thoughtful. Highly recommended.
We all had a wonderful time and a perfect wedding day. The villa and food was amazing - our compliments to all the staff. Thank you & Best wishes!
Super séjour dans la villa Cal Mingo en groupe de 16. La villa est spacieuse et très agréable. Nous sommes bien reposés and heureusement que la villa est bien isolée! Merci per ce beau séjour!
rès Belle maison, avec notamment de très beaux espaces extérieurs. Cadre très reposant. Aleksandra est à l'écoute de nos demandes, et son équipe est très réactive. Je recommande vivement cette maison et cet hôte. Merci Aleksandra pour votre accueil et votre professionnalisme A bientôt Mounir
By the way, we really, really enjoyed the stay at Cal Mingo and would recommend it to anyone.
Mi marido y yo celebrado nuestra boda en Masia Cal Mingo hace unas pocas semanas. Teníamos unos 15 miembros de la familia se alojaban en la Villa y alrededor de 35 personas en total. La villa era mágica, tan hermoso, amplio y maravilloso, con un montón de estar al aire libre. Pasamos un tiempo increíble durante nuestra estancia y la villa fue perfecta. Aislada en las colinas con vistas fantásticas de los viñedos de los alrededores. La piscina era genial y disfrutamos todos juntos cenar al aire libre en el patio. Aleksandra, Marina y Lili organizado y ejecutado una boda y fue más allá de mis expectativas!! Fueron atentos y comunicativo durante el proceso de planificación, aunque estaba a miles de millas de distancia. Escucharon todo lo que quería y realmente hizo lo imposible para asegurarse de que eso es lo que conseguimos. ¡Me recomendaron grandes vendedores para el pelo y el maquillaje y la fotografía y que atendían la comida, que era super delicioso! El día de fue perfectamente y era todo lo que habíamos soñado. No puedo decir gracias suficiente para el equipo de club 27, especialmente Aleksandra, ¡Marina y Lili gracias desde el fondo de nuestros corazones, que era verdaderamente el mejor fin de semana de nuestras vidas!
Cal Mingo es un lugar especial, enclavado en los viñedos de Viladellops. La casa tiene preciosos jardines en césped bien cuidados, y es cómodo y bien equipado, con atención amorosa al detalle. La cocina y despensa, cocina/estaba magníficamente equipadas y una útil ventaja era que las numerosas terrazas frigoríficos para llenar bebidas tenía. Tuvimos la suerte de tener una semana de tiempo soleado y la piscina climatizada, aunque no fue puesto a buen uso. . Igual que el de barbacoa. Mi familia estuvimos encantados con la villa, el servicio de catering, entretenimiento y en general el cuidado del club 27 personal nos brindó durante toda la semana. Está a sólo 15 minutos en coche de Vilanova o Vilafranca del Penedès, así que aunque, etc. cultura bastante maravillosamente aislado también está muy cerca de tiendas, restaurantes, playas, El mejor de todos los mundos, por lo tanto! Cal Mingo, alquiladas en club 27, es un 5 estrellas y yo le daría 10 / 10.
Do you want to book the Masia?
Quotes & Notes
Here you will find the details about prices and other conditions
RATES UP TO 18 PEOPLE
From January, 8st 2023 to March, 31st 2023 -> Price 1.100,00 € / night (Minimum stay: 3)
From April, 1st 2023 to June, 17th 2023 -> Price 1.250,00 € / night (Minimum stay: 3)
From June, 18th 2022 to September, 2nd 2022 -> Price 9.650,00 € / week (Minimum stay: 7)
From September, 3rd 2023 to December, 23th 2023 -> Price 1.250,00 € / night (Minimum stay: 3)
From December, 24st 2023 to January, 7th 2024 -> Price 1.150,00 € / night (Minimum stay: 3)
Rates include: 10% VAT, Government tourist tax, WIFI and final cleaning service.
Additional Guests or Extra Beds (from 19 to 22 Pax) – an additional fee of 40,00 Euro + 10% VAT per
person and night will be applied. Baby cot: 40,00 Euro + 10% VAT per unit and per stay
Services Electricity, Water and Petrol consumption – THINK GREEN!
Please note that standard consumption is included of 50 kWh / per day. At the day of check-in Villas Sitges & Eventos S.L. provides the lecture of the electricity counter. Additional consumption will be billed at the day of the check out by CC or by cash payment. The quote for additional kwH is pending on the market situation and oscillates between 0,25€ and 0,60 € /kWh+ 21% VAT . Gaz oil 10m3 per day included, additional consumption, pending on the market situation between 1,30 and 1,50€ + 21% VAT.
Water included 1m3 per day – additional consumption 4,50€ + 21% VAT
Events and Exclusivity:
Please note that the published rates are only for the purpose of Holiday rental and not valid for events. We will be happy to send you a personalized offer for corporate, private events and weddings. Important: we have exclusivity for the in-house services and caterings.
To confirm your booking:
A first deposit of 40% of the total villa rental is required to confirm your booking. This deposit is nonrefundable.
The remaining 60% is due to be paid 7 weeks before the arrival by bank transfer, credit card (paygold).
Damage deposit:
A refundable damage deposit of 2.000 € is required and should be 2-3 days before arrival by wire bank transfer, credit card (Paygold) or either on the day of arrival in Cash (EURO). Please note that the damage deposit will be returned 14 days after check out by bank transfer.
Note: For events or other types of rentals an additional guarantee deposit is required
Check-in and Check-out:
CHECK IN Time: from 4 pm to 8 pm.
For check-in between 8 pm and 12 am, there is a supplement of 100€ + 10% VAT
For check-in from 12 am, there is a supplement of 150,00€ + 10% VAT
Please request quotes for early check in and late check-out at info@villassitges.com.
Please note that in compliance with current regulations, it is mandatory to inform the ID or Passport number of all the guests staying at the Villas.
CHECK OUT Time: 10 am.
VAT
Electricity, gas and water use
Final cleaning service
Wifi internet (to go)
Shower and pool towels
Bedlinen
Organic soap for hands, dishes, laundry
Courtesy welcome package including cooking basics such as coffee, tea, olive oil, vinegar, salt, pepper, herbs, etc
Partly air conditioned
Fans
DVD
Radio
Mosquito nets
Iron
Oven
Microwave
Dishwasher
Washing Machine
Various coffee machines
Refrigerators
Toaster
2 fully equipped kitchens and BBQ with cookware.