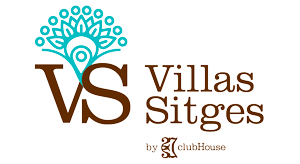 Masia Cal Mingo, Mingo is a beautifully restored historic 15th Century Catalan Manor house situated within 4,000m2 of private land. It accommodates up to 22 guests with a total of 9 bedrooms: 6 bedrooms in the main house, one cottage and an apartment both accessed externally. The alluring pool is the perfect place to relax and take in the incredible views.
A fantastic very private venue for family and friends, corporate events or your intimate wedding for up to 80 guests.
The BBQ is set under an ancient beautiful fig tree giving the perfect setting for those balmy summer evenings. If outdoors activities are yours, then Cal Mingo is the perfect setting for incredible biking or trekking in the heavenly surrounding valleys.
If you desire the most relaxing holiday do not forget our restaurant can offer exclusive in-house catering for any event.
THE SPACES
KNOW THE MASIA
The different spaces at Cal Mingo
Ven & Descubre!
Masia Cal Mingo
Íntima y acogedora Masia catalana del siglo XV rodeada de viñedos y bellamente construida, dentro de un terreno privado de 4,000m2
Our clients
Some opinions of our clients
By the way, we really, really enjoyed the stay at Cal Mingo and would recommend it to anyone.
Mi marido y yo celebrado nuestra boda en Masia Cal Mingo hace unas pocas semanas. Teníamos unos 15 miembros de la familia se alojaban en la Villa y alrededor de 35 personas en total. La villa era mágica, tan hermoso, amplio y maravilloso, con un montón de estar al aire libre. Pasamos un tiempo increíble durante nuestra estancia y la villa fue perfecta. Aislada en las colinas con vistas fantásticas de los viñedos de los alrededores. La piscina era genial y disfrutamos todos juntos cenar al aire libre en el patio. Aleksandra, Marina y Lili organizado y ejecutado una boda y fue más allá de mis expectativas!! Fueron atentos y comunicativo durante el proceso de planificación, aunque estaba a miles de millas de distancia. Escucharon todo lo que quería y realmente hizo lo imposible para asegurarse de que eso es lo que conseguimos. ¡Me recomendaron grandes vendedores para el pelo y el maquillaje y la fotografía y que atendían la comida, que era super delicioso! El día de fue perfectamente y era todo lo que habíamos soñado. No puedo decir gracias suficiente para el equipo de club 27, especialmente Aleksandra, ¡Marina y Lili gracias desde el fondo de nuestros corazones, que era verdaderamente el mejor fin de semana de nuestras vidas!
Cal Mingo es un lugar especial, enclavado en los viñedos de Viladellops. La casa tiene preciosos jardines en césped bien cuidados, y es cómodo y bien equipado, con atención amorosa al detalle. La cocina y despensa, cocina/estaba magníficamente equipadas y una útil ventaja era que las numerosas terrazas frigoríficos para llenar bebidas tenía. Tuvimos la suerte de tener una semana de tiempo soleado y la piscina climatizada, aunque no fue puesto a buen uso. . Igual que el de barbacoa. Mi familia estuvimos encantados con la villa, el servicio de catering, entretenimiento y en general el cuidado del club 27 personal nos brindó durante toda la semana. Está a sólo 15 minutos en coche de Vilanova o Vilafranca del Penedès, así que aunque, etc. cultura bastante maravillosamente aislado también está muy cerca de tiendas, restaurantes, playas, El mejor de todos los mundos, por lo tanto! Cal Mingo, alquiladas en club 27, es un 5 estrellas y yo le daría 10 / 10.
We were 4 families in this large villa with a splendid view and swimming pool. All contact persons were helpful. It is very easy to go to the beaches at SITGES or VILANOVA, splendid roman monasteries (SANTES CREUS and POBLET)
We knew instantly that Cal Mingo was the perfect place for our wedding celebrations. A beautiful house to host our family and superb gardens with extensive grounds to hold our wedding celebrations. However the deciding factor was the team from Clubhouse27 who held our hands throughout the whole process and created a fantastic experience for us and our guests. We had such a great time visiting the venue, planning and tasting the menú, arranging the flowers, table settings, music ,cake, childcare.....we had a ball before , during and after our wonderful day. Cal Mingo is a very special place, the colours, the peace and seclusion, the golden hour at sun set.....it is magical. Highly recommended.
Do you want to book the Masia?
Quotes & Notes
Here you will find the details about prices and other conditions
Minimum Stay
A minimum stay is requested in our Masias depending on the season and special dates.
Maid service available as well as towels/belinens change at your disposal.
Private catering services available under request.
Wide range of concierge services to improve your stay. (concierge service)
How to book
To reserve Masia Cal Mingo, a 30% non-refundable deposit is required
6 weeks prior to arrival we request the remaining balance of 70%
The breakage deposit of 1.000€ is payable 21 days before arrival
The deposit will be refunded 14 days after check out by bank transfer
Events & Exclusivity:
Please note that the published quotes are only for the purpose of Holiday rental and not valid for events – please request quotes for corporate and private events and also weddings.
Please note that Villas Sitges & Eventos SL has exclusivity for the in-house services.
CHECK IN: 4.00 pm onwards
Please request quotes for early check in at info@villassitges.com
Please have in mind that we are obliged to ask for a Passport Copy of the main contract holder before arrival.
LATE CHECK INS: please note that Villas Sitges & Eventos S.L. will apply a surcharge of 100 EUROS + 10% VAT for late Check-ins between 8pm to midnight. For check in after midnight there will be applied a surcharge of 150 EUROS + 10% VAT
CHECK OUT: at 10.00 am unless otherwise agreed with the management
Please request quotes for late check outs at info@villassitges.com
VAT
Electricity, gas and water use
Final cleaning service
Wifi internet (to go)
Shower and pool towels
Bedlinen
Organic soap for hands, dishes, laundry
Courtesy welcome package including cooking basics such as coffee, tea, olive oil, vinegar, salt, pepper, herbs, etc
Partly air conditioned
Fans
DVD
Radio
Mosquito nets
Iron
Oven
Microwave
Dishwasher
Washing Machine
Various coffee machines
Refrigerators
Toaster
2 fully equipped kitchens and BBQ with cookware.