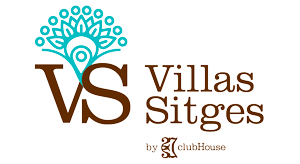 Upgrade your stay!
Services
Our Concierge department at Villas Sitges includes all those little treats our clients would like as extras. Our tailor made bespoke services will enhance your experience and holiday, for example relax and enjoy our in house catering.
Holidays are all about relaxing and revitalizing your soul.
Everyone wants to lie on the beach all day and enjoy the sun or read their book on a sun bed by the pool. You wouldn't want to be distracted by any chores during your holidays like ironing, keeping the place tidy or doing the dishes!
We offer a very wide range of services.
Let's start from the pre-arrival requests you might have:
Imagine arriving at your villa and finding every little detail fixed according to you wishes, like your pre-stocked groceries, arranging your car rental or a unique day trip to Barcelona with a guide!
During your stay… Peace of mind!
Tired of cooking back home or you don't like stepping foot in the kitchen?
No problem! Our team from the ClubHouse27 restaurant offers in house catering.
Our team would be in charge of one or all your meals during the day.
If you are a wine lover, then you will love the fact that our villas are located in the heart of Garraf and in the middle of the wine region Penedès with stunning wineries open for visits – a must during your stay.
And not to forget to mention the maid services to convert your break into a real holiday.
Our team arranges all logistics like transfers, chauffeur services, car rentals and of course yacht rentals.
Bear in mind that car rental is recommended at Can Parès and what is necessary when you stay in Cal Mingo.
Ask our concierge assistant to arrange the rental of the right vehicle that will meet your needs regarding the number of people or your plans during your vacation.
But what is way more fun than a car in summer?
A private yacht of course! Just tell concierge to arrange the rental of a sailing boat or yacht.
Events
The best place for any event
Can Parès & Cal Mingo manor houses are ideal for social events.
The wide spread gardens and many terraces are the perfect place for your special event.
It would be a shame if you did not take full advantage of what these spaces have to offer!
Ask our team to organize any event you want in your luxurious residence.
It might be an engagement, anniversary or a birthday party? No problem!
We will organize everything to the last tiny detail – food, drinks, music, decoration and invitations will be all set!
One of the most popular concierge services is restaurant reservations. In addition to the recommendations regarding the best restaurants, bars, clubs and beach bars of the area, your concierge assistant can arrange your reservations and get the best tables and service.
What else we have...
What else do we have…
Do you enjoy going to the gym and do you follow a healthy lifestyle?
Going on holiday does not mean that you have to disrupt your routine. Among the concierge services provided in Villas Sitges we offer personal trainers or a yoga instructor.
Your villa with the beautiful green garden and the peaceful pool is the ideal scenery for your morning yoga practice.
We take the time to listen and have empathy with our guests as to their wishes and needs.
Let us pamper you by providing exclusive experiences that you desire by utilizing our years of experience and local partnerships.
Concierge service
Maid service
Catering services: breakfast, lunch, dinner
Pre-stocking and grocery service, please note we try to avoid plastic at all costs
Transfers and rental cars
Laundry service
Restaurant bookings
Babysitter
Activities such as boat trips, wine tasting, tours in Barcelona
Services for your corporate event such as coffee breaks, flip chart, projector, white board